Charities
"Working with the GFC team has been an amazing and uplifting experience. The entire GFC team has adopted the Boys & Girls Club. They have worked tirelessly on our behalf and have generated income for the Club and the children we serve. Starting with Marian and Chuck and ending with the entire team, we cannot thank them enough for their support, service, time and efforts."
Bernadette A. Shanahan, Executive Director
www.begreatcamden.org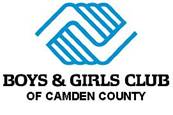 "I would like to laud Chuck Grimley and his company, Grimley Financial. Mr. Grimley led our annual Justice for All Dinner for four years. He is a leader of passion and zeal. Catholic Charities and the poor we serve benefited from Chuck's great leadership in two ways: First, there was the wonderful material benefit of $500,000 which was raised under Chuck's leadership. Those funds were and are used for direct assistance to poor and vulnerable people. Secondly, Chuck led the Event at a critical time after the Dinner had been underway for just two years. Chuck took the Dinner and the planning and execution to a different level. As we look ahead to our ninth and tenth years in 2012 and 2013 there is no doubt that Chuck's skills and leadership are why we are and will be in a position to celebrate years 9 and 10!
Mr. Grimley and his team are great professionals and I have experienced their care for doing the job right. I think all would benefit just as Catholic Charities has from Chuck and Grimley Financial. "
Kevin H. Hickey, Executive Director
www.catholiccharitiescamden.org


---
"In addition to helping his clients, Chuck Grimley of Grimley Financial has helped secure the financial stability of the Ronald McDonald House of Southern New Jersey since 2004. His generous donations each year allow us to provide comfort, care and stability to more than 800 families of critically ill children who stay in our Home and another 10,000 children hospitalized all across South Jersey through our 11 Family Rooms within hospitals' Pediatric Units."

Teddy Thomas, Executive Director
www.ronaldhouse-snj.org


---
The Cooper Foundation President and CEO Susan Bass Levin announced today that the Foundation and Ponzio's Restaurant and Bakery raised more than $80,000 for the newly established Jim Fifis Lung Cancer Research Fund at Cooper.

Fifis was the long-time owner of Ponzio's before he died in 2007 of lung cancer.

More than 200 people gathered at Ponzio's on Tuesday, September 20, 2011 to celebrate the life of Jim Fifis and raise money for the Jim Fifis Lung Cancer Research Fund at Cooper.
Our sincere thanks to our title sponsor Grimley Financial for their generous support of Jim Fifis Lung Cancer Research Fund and Cooper Cancer Institute's fight against lung cancer.


---