Executive Team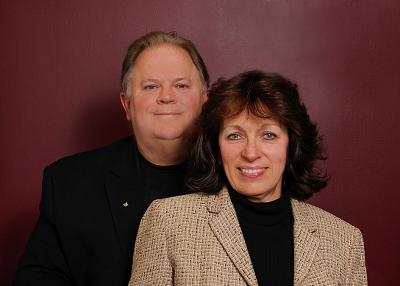 Charles D. Grimley III, President/CEO
Charles " Chuck " Grimley founded GFC in 1986 after working for fifteen years in corporate credit and collection management. His vision was to establish a boutique third-party financial services firm, offering unparalleled consumer services with unmatchable net back liquidity results. One of Chuck's founding ideologies was establishing championship level comparisons with other vendors using batch track reporting to simplify agency best performance...a practice that has served GFC very well.
Today, GFC services their clients by establishing "Champion Challenges" where GFC delivers, time and time again, higher net back liquidity results which translates into significantly more cash flow return per year for our clients. (See Net Back Page). In our 35 years of being in business GFC has never lost a liquidity test while always respecting patient goodwill.
Through Chuck's leadership, GFC constantly seeks better and enhanced ways to provide value to clients and a positive work environment for our employees. By incorporating the above ideologies, GFC has established incredibly high morale, always treating employees respectfully, fairly, and earning their confidence and trust in GFC. Today, GFC enjoys an employee retention rate that is without comparison in the healthcare credit and collection industry. Incredibly high employee retention is the number one contributor to our championship level results.
Chuck has been a frequent contributor to various publications on credit, finance, and current economic trends, and has been a keynote speaker for various organizations on creditor's rights.
A huge part of GFC's culture focuses on giving back to the community and various philanthropic endeavors. Chuck's philanthropy over the decades has included Chair positions on the following charities: Heart Day at Ponzio's, Justice For All Catholic Charities, American Heart Association, and as a director for the Boys and Girls Club of Camden County, most recently being honored by the Boys and Girls Club of Camden County as the 2019 Health and Fitness Champion.
GFC remains committed to giving back, on an annual basis, a percentage of our profits, as a core philosophy for GFC is the belief in philanthropic commitment.

Marian Grimley, Executive Vice President
Marian Grimley has been with GFC since 2006. Marian has a hand in all aspects of GFC operations and facilities, and is chiefly responsible for the GFC Business-to-Business division. Additionally, Marian is the point of contact on all Education and Commercial accounts, and she is the legal liaison connecting our vast legal partner network with our clients on accounts forwarded for legal intervention. Marian works with attorneys across the country who specialize in commercial and consumer collections working on a contingency basis. She also assists with the various charities that GFC is proud to be affiliated with.